05-18-2011, 10:12 PM
v1rg0
Super Moderator


Posts: 22
Joined: Nov 2010
Mantra in Backtrack 5 !
Hi folks! Hope you all are doing well :)
We've some good news for you: it's been almost one week after the official release of Backtrack 5 and for all those who haven't noticed Mantra Security Tool Kit (Beta 0.52 ClubHACK Release) is included in the latest release of Backtrack (Backtrack 5, c0de name-"revolution").
It's good to see Mantra featured in a well-known security distro! So guys enjoy Mantra in Backtrack.
Happy Hacking!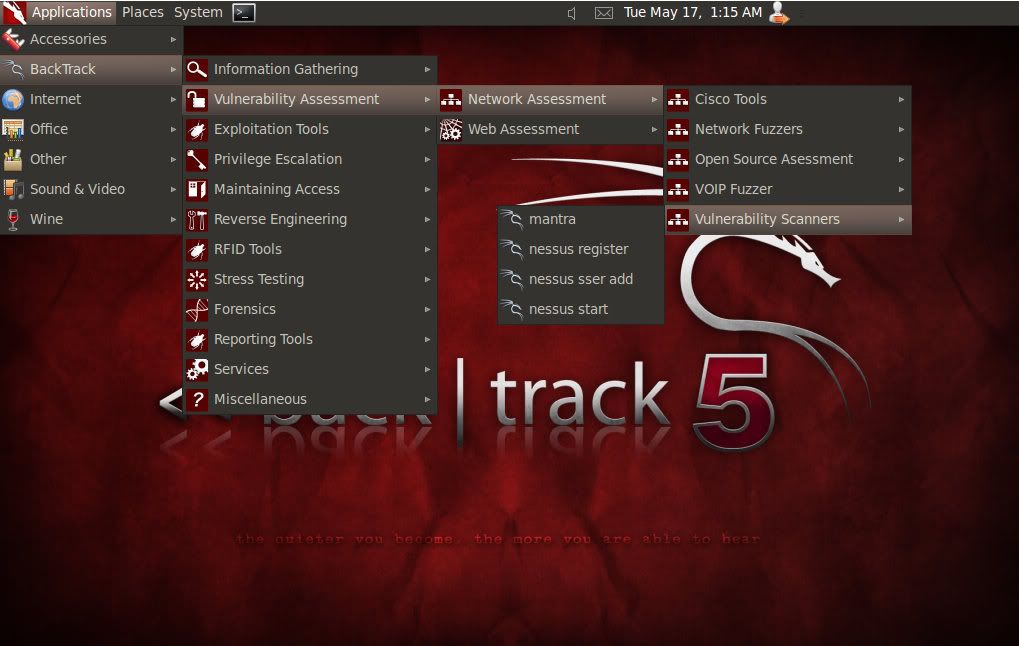 ---
-s!gn3d-
-Team-Mantra-
05-19-2011, 06:14 AM
babloo
Mantra Community supporter


Posts: 11
Joined: Nov 2010
RE: Mantra in Backtrack 5 !
Congrats team
---
-----
babloo